Motorcycles are one of the most exciting vehicles currently available.
The sense of thrill and speed, freedom, release from stress, plus improved mental and physical health, are some of the reasons why people become about motorcycling.
Motorbike Body Types
There are over 16 types of motorcycles and while they can be all fun to ride, the choice depends on what you want to use one for. The picture below showing different types of motorcycles, is by courtesy of Crank1 Performance.
Scooter
Scooters, allow you to easily get around a city, particularly where speed limits are low. However, one type, "Power Scooters", are now becoming more popular and can go up to 200Km/hr.
Commuter
Commuter bikes are light-weight motorcycles, designed for city commuting with optimum comfort and fuel efficiency. They typically have small-capacity, reliable engines.
Classic bikes
Age is the primary consideration in terms of a motorcycle being called classic.
Also, a classic motorcycle should maintain simple aesthetics hearkening back to the origins of these vehicles. Air-cooled, two-cylinder engines, single headlights and double supports on the rear wheel are all considered classic hallmarks.
Café Racer
"The term café racer came from what's actually a derisive term used to describe kids who hung out in cafés and raced fast. They would hang out in transport cafés and wait until somebody else came by on a fast bike and challenged them for a race, and they all rushed outside to see who gets up the road the fastest. A Café Racer can be a customized motorcycle based on an existing model or one that has been specifically built from scratch to mirror the desired style and feel. The goal is to make the bike more lightweight, stripping the bike down to its bare essentials, to give it better handling, greater speed and a sporty appearance.
Cruisers
For hard-core riders, a cruiser is the most stylish and comfortable motorcycle on the market. These are typically American machines, first built in the1930s. In the early 1960s, Iconic cruiser brands like Henderson, Harley Davidson, Excelsior and Indian came onto the motorcycle market.
Chopper Bikes
A chopper, as indicated by its name, is where an original bike gets cut down (ie chopped) to the bare minimum and then customised. However, it can also be built from scratch to customer requirements. These motorcycles first emerged in California, in the late 1950s.
Touring Motorcycles
These are specifically designed for long-distance touring. They commonly have wide-displacement fairings and windshields, as well as powerful engines and large fuel tanks, which make them big and heavy bikes.
Sports Touring
Opinions vary regarding the type of bike that may be called a "sports touring". What seems to be the common opinion is that they must be powerful and also comfortable, with longer-travel suspensions.
Naked
As indicated by its name, these motorcycles are naked versions of their full-faired counterparts. They are typically regular sports bikes, slightly differently tuned, without the plastic fairings and the more upright sitting position.
Sports
Sport bikes are designed for speed, acceleration, cornering on paved roads and quick braking. They are not optimised for fuel efficiency or comfort. They are generally one of the lighter motorcycles, made mainly from aluminum and lighter materials, to increase their side-to-side maneuverability.
ATV
ATVs (All-Terrain Vehicles) are also known as 'quad bikes' or 'quadricycle' type vehicles. An All-Terrain motor vehicle could have three, four or even six wheels. Unlike other motorcycles, generally, ATVs have more than two wheels. These vehicles run on low-pressure tires and are mainly used off-highway.
Bobber
The bob-job evolved from an earlier type of American custom motorcycle, the 'Cut-Down', which appeared in the late 1920s. The Chopper type motorcycles came about 30 years after its Bobber predecessor. The Cut-Down was created to modernize the appearance and improve the performance of the aging J-series Harley-Davidson, making it lighter and more attractive.
Adventure
Like the Sports Touring bike, there are many opinions on what bikes should be called Adventure. However, these motorcycles are designed to operate well on sealed and unsealed roads, carrying riders comfortably, regardless of the terrain. They can perform just as well on highways as when traversing deserts, and while carrying luggage too.
Moped
Mopeds were traditionally equipped with pedals and the name itself refers to an amalgamation of motor and pedal power. Now, however, they don't usually come with pedals, and are instead defined by their engine size, speed and output power. Usually, they will have an engine size of 50cc or less and a top speed of around 28mph.
Dirt
Dirt Bikes are small and lightweight. Just about all dirt bikes feature knobby or semi-knobby tires, which have a tread aggressive enough to handle varied terrain — from mud to rocks, from smooth dirt roads to inclining and declining trails.
Trail
A trail bike is a type of dirt bike that is built specifically for riding on trails. It generally has softer suspension and a smooth engine that's easy to ride. It also has an 18″ rear wheel (allows for bigger, knobby sidewall tyres), a larger gas tank, armour (hand guards/skid plate/etc.)
Snowmobile
The snowmobile, also known as a moto sled, motor sledge, skimobile, snow scooter, Ski-Doo, or snow machine, is a motorised vehicle, designed for winter travel and recreation on snow. It is designed to be operated on snow and ice and does not require a road or trail, but most are driven on open terrain or trails.
Starting Batteries
In a recent blog, we compared Lithium-Ion with Lead-Acid Battery packs. If you've been led to believe Lithium-Ion battery packs will cost you more, this article is recommended reading. Together with all the other additional reasons outlined in the article (including weight, maintenance, usable capacity, temperature, installation, safety, charging, discharging, life span, energy density ) the choice goes in favour of LiFePO4 (Lithium Iron Phosphate, LFP) batteries.
There are a number of important considerations before changing from a Lead Acid battery to Lithium.
A 13.2V 20Ah Lithium Iron Phosphate battery pack, should be sufficient for most motorbikes, unless they are custom designed with an extra-powerful engine.
Ensure the battery can be sufficiently charged to the correct level outlined in the manual, with your charge regulator.
Make sure your battery pack has an Intelligent battery management system (BMS).
It's important for your battery pack to have the UL38.2 certification.
Check that the peak current and the cold cranking current (CCA) ratings are sufficient for your engine.
Lithium batteries, like Lead Acid batteries, are unsuitable for use in below-freezing temperatures. However, unlike lead acid batteries, the internal resistance of lithium batteries is higher when the battery is extremely cold. It's important to build up to the battery's full cranking power, before cranking. The trick to starting your bike with a lithium battery is to warm the battery up first. A good way is to put a load on it for a couple of minutes. By turning on a power draw, like a headlight or an electric vest, the battery warms itself as it delivers the electricity, and the amount of electricity available increases, as the battery warms up. It is not advisable to crank the engine to warm up the battery, as it could damage the gears in your starter motor.
Teviot Technology specialises in custom design battery packs. Please contact us for all your OEM requirements.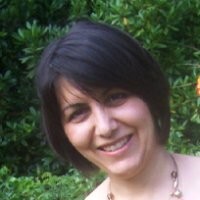 Technology executive with an extensive track record in electronics, firmware and software development, production, business development, strategic planning and marketing, in the automotive, medical, aerospace, educational, IoT, and telecom fields. I have formed and led new companies and engineering departments, managing technology development programs and projects from initial concept right through to production. I have increased operational efficiencies through initiating and establishing new processes, tools and training. I am a creative thinker who relishes finding new approaches to solving problems. A positive, motivating leadership style, establishing effective working relationships with my peers, while building strong rapport with my external and internal customers, have all been key contributing factors toward my career successes.