In the past ten years the RV (Recreational Vehicles) industry has been growing steadily.
We see not only retirees swapping to RV life, but millennials living in RVs, and the age 35-55 taking a larger share of the market than ever before. Americans are the largest market segment for the RV industry to-date. Roughly 40 million people in the United States go RV camping. What are some of the reasons for its popularity? Some love it for camping and find it less stressful and less costly than flying and staying in a hotel. It also provides more flexibility, privacy and comfort, as well as great fun times to remember. The increased costs of buying or renting houses has also been another contributing factor to more people owning RVs.
RVs and Campers
RVs are typically considered to be a motor vehicle or trailer equipped with some home amenities. It's commonly accepted that campers are either trailers towed by trucks or mounted on to the back of trucks.
It's very useful to understand the different RV types when wanting to buy or rent one.
Class A motorhomes are 21 to 45 feet long, bult on either a commercial truck or bus chassis. They are often the most luxurious and most expensive ones, come fully loaded with all home amenities, plus a generous living space, sleeping up to eight people. There is no requirement for a special driving licence.
Class B RVs are 17 to 19 feet in size. These are also known as conversion vans or campervans. They are great for quick weekend getaways and sleep up to 4 people. They are popular for their cost and ease of use.
Class C RVs are 20 to 31 feet in size. These are built on a truck or van chassis. Typically, they will have sleeping quarters above the cab and more sleeping space in the back, sleeping up to 8 people. Often with a slide-out sleeping space, providing a larger living space. These are great for getaways. of longer than a weekend They come complete with heating, air conditioning, basic appliances and a self-contained toilet.
Here are a few types of towable campers.
Fifth-Wheel trailers are 25 to 45 feet in length. These trailers require a special mount on the rear of the truck bed, which is important for drive stability. This is why it's called a fifth-wheel trailer. This makes it easier to back into camping sites than a travel trailer. Because of their size, it's important to make sure that the truck has the horsepower, suspension, and braking system to tow it safely. These trailers usually come with a bedroom, living room, kitchen and a bathroom. They sleep up to eight people, depending on size. Some also come with slide-outs to make a larger living space, once parked.
Travel trailers range from 13 to 48 feet. Camper trailers are towed by means of hitches on pickup trucks, SUVs and some minivans. They are versatile and free up your tow vehicle once your trailer is set up at a site. The 48-foot ones can sleep up to 8 people, while the 13 foot trailers, would typically sleep up to 2 people.
Pop-up trailers are 8-16 feet long when collapsed and can expand up to 32 feet, with the largest models. They typically double in length, once expanded. They are not much wider than a car, at around 7 feet maximum. Some campers have slide-outs that expand their sides, making even more room when at the campground. Some include kitchens, shower and a toilet. And also, don't require a very large truck to tow them. In larger pop-ups, you can sleep up to five people. Plus, there's often sleeping room in the interior of the trailer too. Many campers have a table or a lounge area that folds down into a bed too, allowing up to 9 people.
Truck camper units slide onto the bed of a standard pickup truck and ride on it. Typically, they provide a narrow room of 8 to 22 feet in length. They are made to fit most pickup trucks. Models are usually made for short-bed or long-bed truck. They're usually a less expensive option, compared to a traditional trailer and some offer many of the features of a smaller popup trailer, including toilet, kitchen and shower.
RV Electrical Systems
RV electrical systems typically consist of a 12V automotive system, RV battery bank, which is 12V, 24V, 36V, 48V or higher DC power and either 120V AC or 240V AC invertors, depending on the locale. Many campgrounds will provide an external 120V AC or 240V AC electric source to plug into. Some of RV appliances will be using this AC power directly, while other ones which run on DC power or from invertors, will use the battery bank.
In more recent years, many RV and cabin appliances, as well as air conditioners, are designed to use 12V, 24V, 36V, 48V DC or higher. So, if you're considering buying an RV, you should consider using higher DC voltages, to reduce the current requirements and simplify the wiring. For battery banks, using lithium-Ion battery packs, is a must.
Battery Banks and Charging
In a recent blog, we compared Lithium-Ion with Lead-Acid Battery packs. If you've been led to believe Lithium-Ion battery packs will cost you more, this article is recommended reading. It shows how after considering all the factors of weight, maintenance, usable capacity, temperature, installation, safety, charging, discharging, life span, energy density, cost and environmental impact, the choice becomes clearer; and in favour of LiFePO4 (Lithium Iron Phosphate, LFP) batteries. Lithium-based batteries are quickly becoming a preferred replacement for the 150-year-old technology of Lead-Acid batteries. Let's look further into RV power management systems.
Inverter/Charger Units
Inverters are required in RVs, typically for two reasons. Firstly, to convert the stored energy in the 12V, 24V, 36V or 48V RV battery bank to pure sine-wave 120V AC or 240V AC power (pure sine-wave makes for more efficiency, allowing batteries to last longer). The AC power enables the use of common household appliances in the RV when a campground AC outlet is not available. Secondly, if you are plugged into an external power source, the system will switch from using invertor AC power, to charging the RV's 12V, 24V, 36V, 48V or higher voltage, batteries. The inverter capacity and type selected will depend on what the unit is required to do.
The above picture shows a 24V 3500W inverter as an example of an inverter/charger.
Wind Generators
It is possible to use wind generators in conjunction with voltage regulators to charge up your battery bank, while driving. Typically, wind generators with short blades are used for stability and safety. However, in strong winds, it would be advisable to remove the blades to prevent the occurrence of any mishap. It's also important to make sure that the regulated output voltage is suited for the battery bank. Picture is a curtesy of Riverside Trailer.
Solar Generators
Roof-mounted solar panels, in conjunction with voltage regulators, are more commonly used on RVs than wind generators. Again, as with the wind generators, it's important to make sure the solar panels and the voltage regulators are suited for charging the RV battery bank.
RV Wiring
For your safety, all the RV wiring and electrical installations must be done by a professional. Ensure all the wiring is tidy and labeled. Keep your wiring diagram somewhere safe, for future upgrades or maintenance. It would be best, if wiring diagram is produced on a computer and is kept with your other computer files, with a backup. A paper copy should be kept in the RV.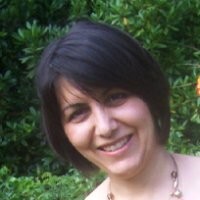 Technology executive with an extensive track record in electronics, firmware and software development, production, business development, strategic planning and marketing, in the automotive, medical, aerospace, educational, IoT, and telecom fields. I have formed and led new companies and engineering departments, managing technology development programs and projects from initial concept right through to production. I have increased operational efficiencies through initiating and establishing new processes, tools and training. I am a creative thinker who relishes finding new approaches to solving problems. A positive, motivating leadership style, establishing effective working relationships with my peers, while building strong rapport with my external and internal customers, have all been key contributing factors toward my career successes.