Anyone who has stayed in a hospital or has worked there would have realized that medical carts are one of the most important types of equipment that modern hospitals and clinics rely on.
Medical carts have become an essential part of the hospital and clinical equipment, not just because of convenience for the staff, but also as an efficient way to care for patients.
There are several different types of medical carts, and they all have their own important individual roles. Some are used for carrying tools needed for cardiopulmonary resuscitation, while some are used for carrying infusion pumps. There are additionally others that are stationed in isolation rooms and operating theatres. There are also some that carry computer terminals, accessing each patient's medical information. Mobile X-Ray units may also be considered as a form of the medical cart, in which the batteries provide power for both the X-Ray gun and propulsion motors, as well as general backup.
Whatever the purpose, they all need to have safe and reliable battery packs.
Teviot Technology Inc is engaged in manufacturing fully safety-certified lithium battery packs for medical applications. Teviot's U1 size 12.8V 42Ah 538Wh Lithium Iron Phosphate (LFP) is a safe battery pack, suitable for most medical cart applications. Teviot also performs custom design and manufacture of lithium battery packs for all your special equipment and mobility needs.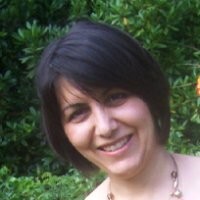 Technology executive with an extensive track record in electronics, firmware and software development, production, business development, strategic planning and marketing, in the automotive, medical, aerospace, educational, IoT, and telecom fields. I have formed and led new companies and engineering departments, managing technology development programs and projects from initial concept right through to production. I have increased operational efficiencies through initiating and establishing new processes, tools and training. I am a creative thinker who relishes finding new approaches to solving problems. A positive, motivating leadership style, establishing effective working relationships with my peers, while building strong rapport with my external and internal customers, have all been key contributing factors toward my career successes.